CU's Student Government has RV Appeal
Former Mustang Madalena DeAndrea is taking her leadership skills to the top spot at the University of Colorado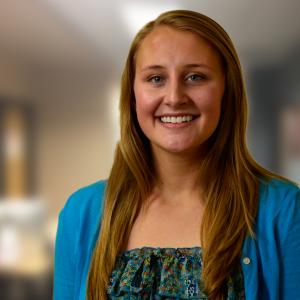 Hang on for a minute...we're trying to find some more stories you might like.
Leadership is a tough responsibility.
No one knows this better than Madalena DeAndrea, student body president at Colorado University, and former Ralston Valley Mustang.
Her role as student body president includes managing, approving, and presenting student budgets to the University Of Colorado System Board Of Regents. DeAndrea oversees 11 student resource centers, and appoints, manages, and collaborates with her cabinet of 18 other student employees on how to make the college experience at CU even better.
DeAndrea is also the voice to the student body and often has meetings with the administrators of the school, lobbies for student rights, and often speaks at CU's public events.
"Being one of CU's student body President is a very humbling experience," DeAndrea said about her experience. "I have gained an intense amount of respect for the students I serve and CU as an institution itself. This position has allowed me to grow in my problem solving skills, empathy, and leadership in ways I never thought possible."
During her time here at RV, DeAndrea was involved in many activities that helped shape her for this role. She took part in student government, choir, cheer, MMP, and NHS. All helped her gain the leadership roles she needed to go further after graduation.
DeAndrea's advice to anyone considering taking part in a role like this is, "Make sure you understand your 'why' for taking on the role itself.
"People follow people who inspire them," she added. "If you have no passion or commitment for the role you are taking on you will be unsuccessful in getting people to follow you."
Leadership can be for anyone who desires to take on the challenge.
"Everyone is capable of making an impact on another person's life," DeAndrea said. "That is what leadership is at its core. In order to be a good leader a person needs to understand their strengths and weaknesses and how those strengths and weaknesses come across to others in a stressful situation."
Role models such as DeAndrea help to inspire other students desiring to take on leadership. Anyone can cause an impact in their community if you just have the motivation to do so.