Orders of the Executive
Doubts surround Trump's campaign promises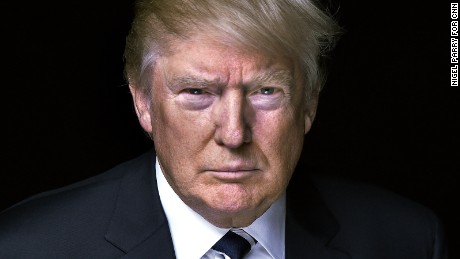 Hang on for a minute...we're trying to find some more stories you might like.
It's official, Donald J. Trump is the 45th president of the United States.
While he has been one of the most controversial candidates to ever run he also has some big shoes to fill following the 44th president, Barack Obama.
Now I'm sure you've heard by now that President Trump has already filed an executive order to repeal Obama care, a health care system installed by Obama that helps insure upwards of 20 million Americans.
Trump talked about instantly removing this health care option, but he can't immediately remove the Affordable Care Act. In order to remove the Affordable Care Act, Trump would have to vouch for new legislation that would overturn the previous law.
The executive order also wasn't very specific, leading many to believe that he doesn't have a replacement plan or a suitable alternative which hurts his chances even more of getting new legislation to pass.
Now, what about this infamous wall that is going to stretch across our border with Mexico, which the Mexican government is going to pay for?
Well, that's not looking too good either.
Trump recently said that The Wall wouldn't be all wall, he said some parts would be fence and only the "busy" parts of the wall would be actual concrete.
He also said he wanted to deport three million immigrants with criminal records when there are tens of millions of undocumented immigrants he should probably look into first.
Trump said he was going to prosecute Hillary Clinton if he won, now, he said he, "Doesn't want to hurt the Clintons, I really don't".
Trump said he didn't believe in Climate Change before he won, and now he said he has an open mind to it and that, "…there is some connectivity…" on whether the climate change is caused by humans or not.
So, while Trump promised all of these big projects and ideas that contradicted the belief of President Obama, the likelihood that he'll actually follow through with what he promised is very small.
However, nothing is ever off the table when it comes to Trump.