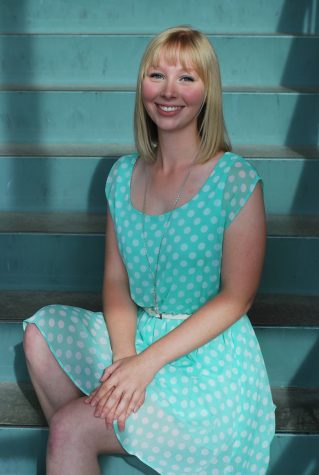 My name is Allison Carr and I have lived in Colorado my whole life and traveled extensively outside Colorado visiting places such as London, Amsterdam, Belgium, Mexico, and Canada.  I am a senior at Ralston Valley and Multi-Media Editor for
The Review
.   My interests outside of school include horseback riding, photography, and swing dancing.  During freshman year I took journalism and photography.  In 7
th
 grade my poem "Legacy" was recognized and published in a statewide scholastic book of poems, 
A Celebration of Poets
.  When I'm not in school, I am spending time with friends or riding my horse, Chevy, a national champion in Hunter Jumper competitions and a great friend.  I enjoy watching John Hughes films such as 
The Breakfast Club, Sixteen Candles
, and
Pretty in Pink
.  I could probably sit here and tell you many facts about my life but ultimately you will look at me in the simplest terms. "You see us a brain, an athlete, a basket case, princess, and a criminal. Does that answer your question? Sincerely yours, The Breakfast Club." This is my third year on
The
Review
 staff and I hope to bring many more exciting photos and stories to the newsmagazine.
Allison Carr, Managing Editor
Jan 27, 2017

Inauguration Day or our New Independence Day?

(Story)

Dec 07, 2016

Online Class is now in Session

(Story)

Nov 11, 2016

First Time Election Blues

(Story)

Oct 21, 2016

A Peculiar Trick or Treating Adventure

(Story)

Sep 07, 2016

No Fast Food Nation

(Photo)

Aug 23, 2016

The Last First Day

(Story)

Apr 06, 2016

Hoops to Hope

(Story/Photo)

Mar 04, 2016

The Death of a Mockingbird

(Story/Photo)

Feb 17, 2016

The Lost Art of Dancing

(Story)

Jan 20, 2016

May the Force be With You

(Story)

Dec 09, 2015

Featured Presentations

(Story)

Sep 30, 2015

Light the Night for a Cure

(Story)

Sep 09, 2015

The Young and the Stressful

(Story)

Feb 04, 2015

American Sniper – A Review

(Story)

Nov 21, 2014

Waiting for the end of the World?

(Story)

Oct 24, 2014

Mustang Court in Session

(Story)