To Specialize or Not to Specialize? That is the Athlete's Dilemma
Nowadays, with the up-tick in competitive sports, pressure mounts on students to pick just one sport to play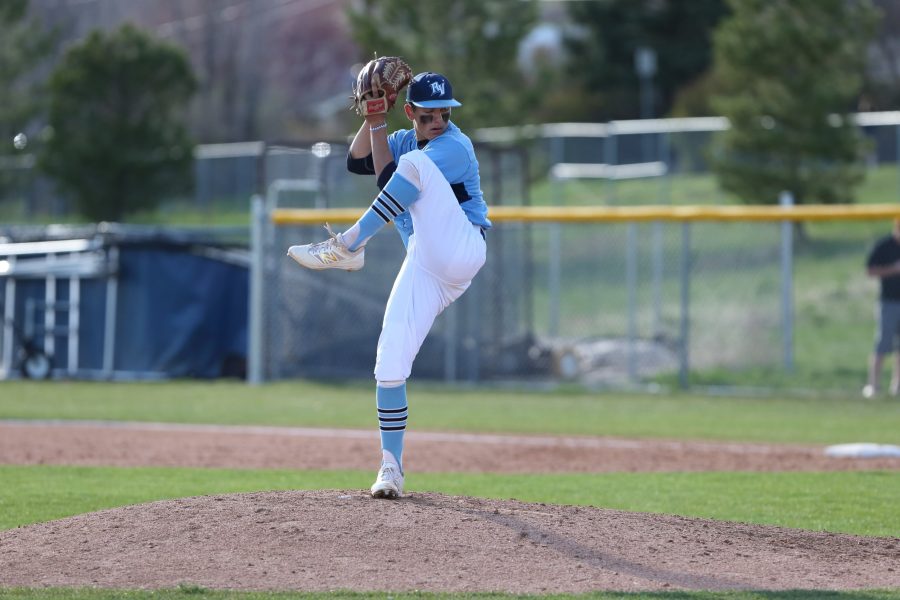 Ethan Jordan, Multi Media Editor
December 7, 2016
As high school sports become more and more competitive, there is increased pressure on student athletes to train for a single sport year round in order to keep up.
Ralston Valley's own Drake Davis ran into this problem
"I played football up until my sophomore year," said Davis, now a senior. "I started in third grade, but I realized I needed to focus on baseball if I wanted to play at the next level."
During his sophomore year, Davis had many colleges that were taking interest in him as a baseball player, including the prestigious Notre Dame.
"Before my sophomore year, I had schools like Notre Dame that really wanted to see me in the fall, and it was too hard to manage my weight for football and still try to develop as a baseball player," Davis said. "So, I decided to focus on baseball and work hard on that part of my athletic life."
However, it wasn't easy for Davis to walk away from football
"I really loved football, and I really loved playing with my buddies," Davis said. "I watch them play, and that's hard to sit through, but, at the same time, I had to make sacrifices if I was going to play baseball at the next level."
This sacrifice has paid off for Drake. He will be attending ASU next year on a baseball scholarship, hoping to pitch meaningful innings for the Sun Devils.
"For me, it was a good choice," said Davis, who played this past fall for the Colorado Rockies developmental team. "If you want to be elite in a particular sport, you have to focus your full attention on that sport."
While choosing one sport worked out for Davis, there are some who say that it is unhealthy for athletes to play only one sport.
There have been many studies claiming that playing more than one sport can lead to a decreased risk of injury, including a study by the University of Wisconsin which found that athletes who participated in only a single sport suffered lower extremity injuries 22 percent more often than those who participated in multiple sports.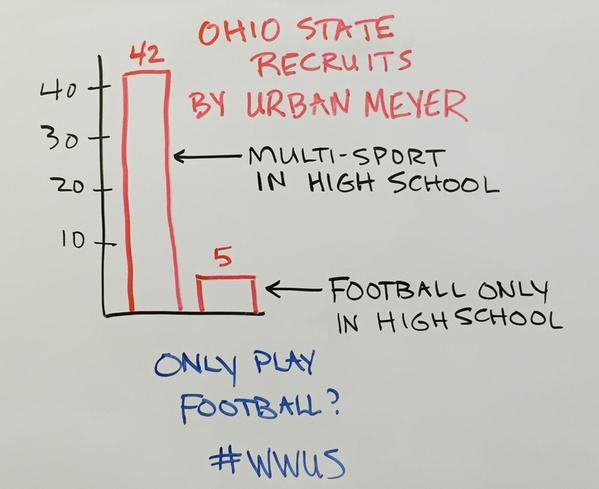 Besides avoiding injury, there are other advantages to participating in multiple sports.
Single sport athletes can fall victim to burnout, and often become so frustrated with the time involved in that single sport that they end up quitting.
Exposure to multiple sports also allows players to be more coachable as it provides them different experiences in different roles.
For example, an athlete may be the star pitcher for the baseball team and come off the bench as the sixth man for the basketball team, and this helps them become a more well-rounded athlete and individual.
RV sophomore AJ Jergensen is one of those well rounded athletes; he plays three sports for the Mustangs, football in the fall, basketball in the winter and baseball in the spring.
"I am really passionate about all of them," Jergensen said. "I think that they each help me be better at the others."
Jergensen has avoided feeling burnt out; in fact, if anything, he has experienced the exact opposite.
"The best part is that once football ends, basketball is just beginning," Jergensen said. "So, there's always something to look forward to"
While there are arguments for both sides, ultimately it comes down to the choice of the athlete and what is healthy for him/her.