Q & A with Filip Rebraca
Serbian transfer excited about possibilities of helping Mustang basketball team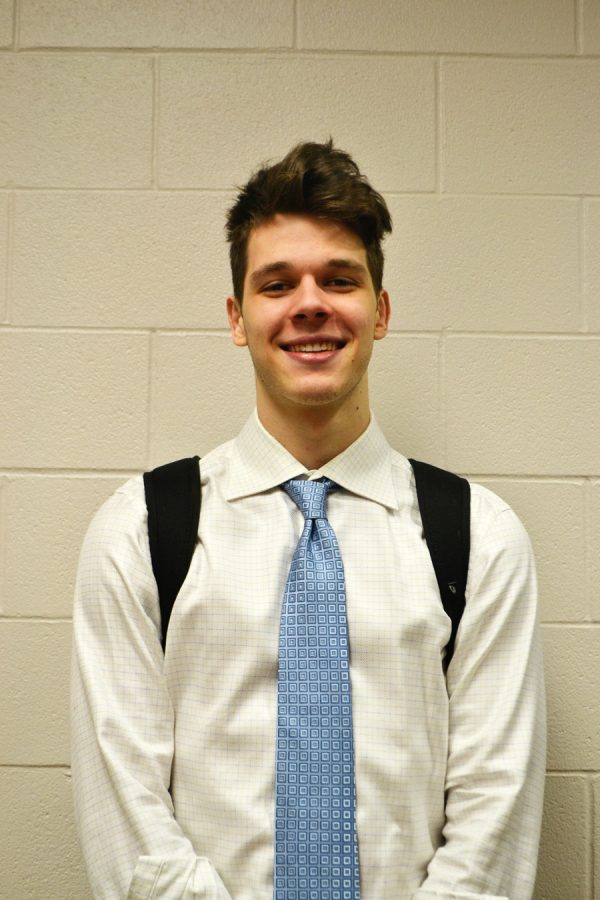 Sage Heffley and Lauren Vigil, Staff Writers
February 8, 2017
So, maybe you, too, have noticed an extremely tall new addition to the hallways of Ralston Valley. And perhaps you popped into the gym at some point and saw this same guy practicing with the Mustangs varsity basketball team. This new addition to RV and the basketball team is Filip Rebraca, who began taking classes on January 30. A senior, Rebraca stands 6'7" and made his initial appearance for the Mustangs in the team's 79-66 win over Pomona on Feb. 4. Rebraca scored 7 points in his first appearance and will be back on the court tonight as the Mustangs host third-ranked Chatfield at 7 p.m. 
Take us through how you ended up at Ralston Valley…
"Well, the last school year I decided I wanted to leave my home country of Serbia, and I have a Godfather here. He said I could come to his place. I missed the first semester because I was sick due to an illness and now in the second semester I'm finally here. And I want to contribute to the team."
What was your inspiration for starting basketball in the first place?
"Well, my father was a former NBA player and a former world champion. He has a lot of accolades and awards so he was my first inspiration and I get a lot from him."
(Filip's father, Zeljko Rebraca, was a second round pick by the Seattle SuperSonics in 1994. In addition to a very successful career overseas, Zeljko played in the National Basketball Association from 2001-2007 with the Detroit Piston, Atlanta Hawks and Los Angeles Clippers.)
When did you start playing basketball?
"I started at a young age, like seven or eight, but I seriously started training every day, two times a day, about three or four years ago."
Do you plan on playing basketball after high school?
"I do plan on playing in college but I don't know if I want to go further than college. I want to see how far my academic career takes me but those are my plans for now."
Are there any colleges that you're looking at for basketball specifically?
"Not really, because next year I'll have to go to a prep school because I didn't look around and I came late to the school, so it will take another year."