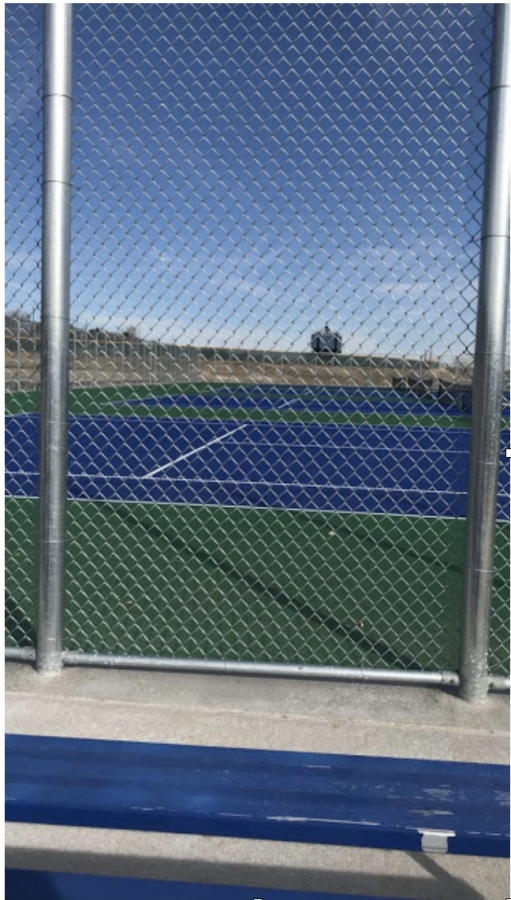 I woke up and got ready like a normal Thursday. I put on a dress and curled my hair because I had a match after school, down at City Park against Denver East. I packed my tennis bag, threw it in my car, and went to school.
First-game-of-the-season excitement was rushing through my veins and I could barely focus on anything the whole day.  I sat through the English and it took forever. I couldn't wait for 1:15.
At 10:50 English was finally over and I had less than 3 hours until the long bus-ride to Denver East. A bus ride is a once a season thing for the girls' tennis team. All the girls ride the bus to the match and take it back to RV afterward. Often the bus takes a stop for Starbucks for the whole team. Last year my match that had a bus was canceled due to weather, so I was excited to finally get to go. I was honestly just feeling excited in general. That week had probably been the best week I've had all semester, until lunch.
After English, I had a biology test which if I'm being honest I hadn't really studied for but wasn't really focused on my nervousness about the test. It took about an hour of class so I had a long time to sit. I didn't feel like I had done that great but I was just trying to focus on how epic this tennis season was going to be.
At 12:40 I heard the glorious sound of the bell and I went and grabbed my phone from phone prison.
This was the first thing that went wrong that day. My phone was filled with texts, our bus home wouldn't be at the match until 7:00 pm so we would have to find rides home. It was ok, many parents were offering rides, considering we would have to leave our cars at school.
I walked to lunch and immediately noticed that the vibes were very very very off. My normal lunch table seemed quiet and immersed in their phones. I sat down and made some small talk until 1:00.
At 1:00 CHSAA had released their decision. No sports until a later date due to the virus.  All I could think about was how much it sucked. I really like tennis. However, silver lining, it wasn't effective until Friday so we could still have our match.
At 1:03 I received an email from my coaches. Match=Cancelled. That one really stung.  I looked across the table to see my friend who had recently worked her butt off in soccer tryouts crying.
That was really the last straw. Not to be the whiny kid but I really like tennis and it gives structure and all that good stuff. I felt like crying so I grabbed my car keys and decided to make a quick trip to visit my friend's newborn lambs (as of that morning).
It was a very smart idea. They were very cute and fuzzy. 
Dottie (the mom) with Daisy and Stella.