Overview: Biden's First 100 Days in Office
The United States is already weeks into Biden's Presidency. But what do Biden's first 100 days look like for those who didn't even have a say in who was elected?
On just day one Biden signed an executive order reversing Trump's order that transgender people cannot serve in the military as well advocating for the saftey of LGBTQ students in schools. These policies would directly effect the transgender members of our student body that would now have access to sports, bathrooms, and lockerrooms that align with their gender identity. Not only does Biden plan to advocate for transgender saftey in schools but for the entire LGBTQ plus community.
Junior, Xander Weiser, is a member of Student Government and Ralston Valley's gay straight alliance. Weiser said he is excited and "I think the student body has been ready for some change, and hopefully soon the school will become more responsible for including everyone." While Biden's plan of inclusivity in schools may take time, for members of the Ralston Valley community, a change in school policy involving LGBTQ plus students may be coming in the near future. 
Biden's first 100 days also includes a detailed plan on how his administration will handle the Convid-19 Pandemic. On January 21 Biden's administration released an extremely detailed, 200 page plan on how Covid-19 will be handled. They have an ambitious goal of administering 100 million vaccinations within Biden's first 100 days in office. While teenagers will most likely not be included in these vaccines, teachers are rising on the list of people that will get vaccines. What this means for students is some return to normalcy by the end of the school year, and optimistically a complete return to normal school by August.
                                                                                                   Junior, Veronica Lloyd said, "I'm very excited for the hope that I could come back to school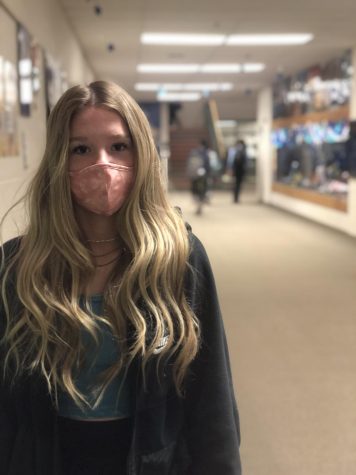 next year". Lloyd is one of Ralston Valley's all online students due to the fact that family members are at high risk to get complications from Covid-19. The hope that her at risk family members could soon get a vaccine and she could begin seeing friends and attending school again is very encouraging and hopeful for Lloyd, just like many other all online students at Ralston Valley.
Junior, Rachel Valaika also expressed that while not knowing an incredible amount about the politics behind Biden being elected she said "I know Biden's wife is a teacher, and he seems to be concerned with our schools and college and making it more affordable". Valaika is not the only student at Ralston Valley that would be affected by changes, not just to high schools but to the price and availability of college. 
While not specifically outlined in Biden's first 100 days plan, his administration also has a large emphasis on the education system. Many upperclassmen will graduate before any of these plans actually reach Ralston Valley, but Biden's plan also included reforming the college system so more people, especially those in the middle class will have a greater opportunity for higher education.