Small Business Spotlight – Paws n' Play
It is no secret that Covid-19 has put a strain on small businesses, but for one small pet supply store, they are more than happy to still be open and helping their customers.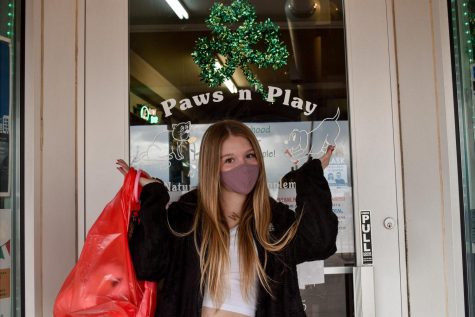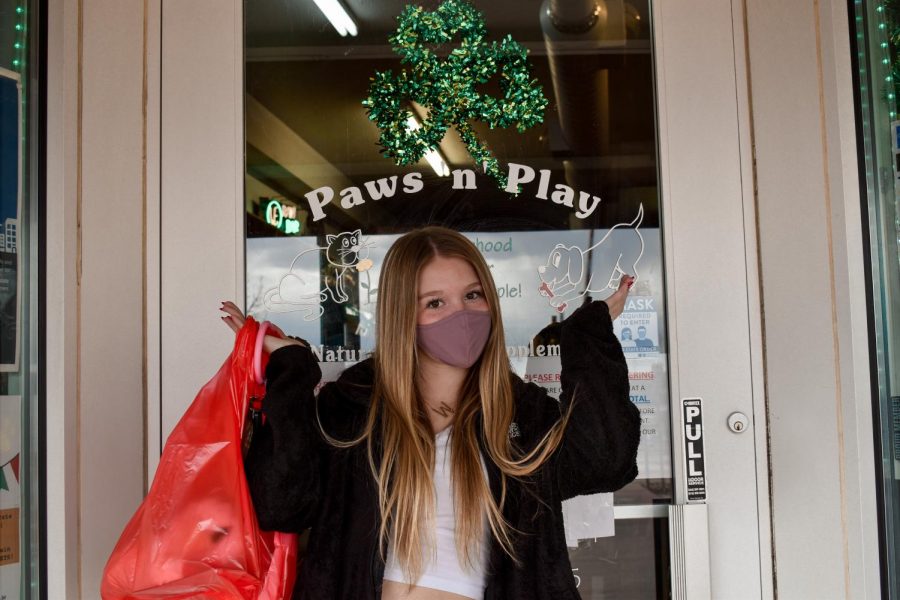 Junior, Morgan Terry, recommended the store Paws n' Play to me and called it "warm and friendly". The store is a favorite for her family and their dog Pepper, who loves the toys and treats that she has gotten from the store. Terry said, "Pepper wouldn't put [her new toy] down" after visiting the store a few weeks ago.
 Paws n' Play specializes in all natural food, treats, and supplements for pets and provides friendly staff to help you find what each pet needs when you go in. They have three locations in Old Town Arvada, Beeler Park, Denver, and Park Hill, Denver. They provide everything from cat toys, to dog treats, to rabbit food. 
Last week, I went to visit Paws n' Play in Old Town Arvada and talked to the store's manager, Gage Butler. Not only did I love the store and get a toy for my own dog, but I learned a lot about how the store has had to adjust after Covid. Butler said, "the biggest change was introducing curbside pickup" which she explained was more chaotic than expected because the store does not have designated parking in front of it. In the past, the majority of customers were foot traffic, and people that were just walking around Old Town, which is less common now.  
Even though things have changed, Butler said that customers have been picking up lately, and she thinks the surge of pets being adopted during quarantine had something to do with it. Butler said, "It seems like everyone just got a new puppy or kitten, even I just adopted a dogover the Summer". After the dry spell that occurred for the business when everyone started ordering online, more people have started to feel more comfortable coming back to the store in the last few months. 
Now that business is picking back up, Butler said for her the hardest part is enforcing the mask rule and only being able to have four people in the store at a time, but she is extremely happy to have customers back. Two businesses on their street have closed down due to Covid and Butler said, "I'm happy to enforce any rules if it means we get to stay open". 
Despite new restrictions and a a decrease in customers for a few months, this small business has succeeded in staying open and providing a fun place for pets and their owners, so if you're looking for a new place to get your pet supplies I highly recommend Paws n' Play.