A Prehistoric Homecoming
Traditionally, Spirit Week can be as stressful as it is fun
Hang on for a minute...we're trying to find some more stories you might like.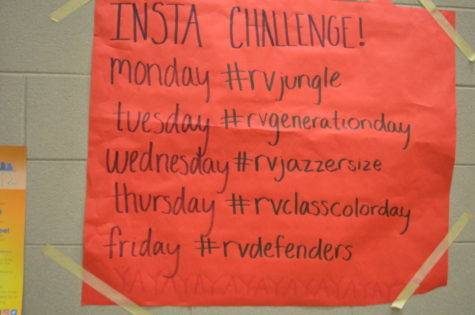 Homecoming is a rite of passage for most high school students. The time surrounding early fall is one gorged with school spirit and days of dress up.
Themes range from the typical, such as Secret Garden or Ancient Greek, to the cinematic, such as Alice in Wonderland or Wizard of Oz.
But how much pressure is really on students during this so called magical week?
If a student doesn't dress up, they're booed and declared "lame". If they do dress up, they're cheered for fitting in with the rest of the crowd.
Choosing to go against the grain is not a choice normally approved upon.
Ralston Valley has always had one of the most hardworking student government groups when it comes to decorations and ideas. This year's theme is "Land before Time", based on an animated dinosaur movie that many students recall from their childhood.
While homecoming is usually a creative and fun week, many students are opposed to this week in general.
"It's [homecoming] basically a giant popularity contest and how cliques gain power over other groups based on how 'spirited' they appear to be," said Alex DeGroote-Duncan, a senior at RV.
The homecoming assembly, normally held on the Thursday of that week, is a huge one for dressing up. Class colors are the theme for RV's assemblies and are especially looked forward to by the senior class. Togas reign supreme that morning and, like Duncan pointed out, a way to "gain power".
However, is this really an unfair advantage over underclassmen or just another rite of passage?
After all, everyone will get the chance to dress in togas once they become seniors. Many underclassmen consider the class competitions to be rigged, seeing as how the seniors always win. But if they always win, then is it tradition or is it unfair?
Other students find homecoming week festive and a good change from the normal schedules students are normally stuck to.
"Homecoming is a great way to bring people together, spread positivity, and show school spirit. School isn't taken so seriously during this week," said Allison Burback, another senior at RV.
The majority of the student body and staff dresses up for this week and is encouraged to do so by student government. This year's spirit days were as follows;
Monday: Jungle Adventure Days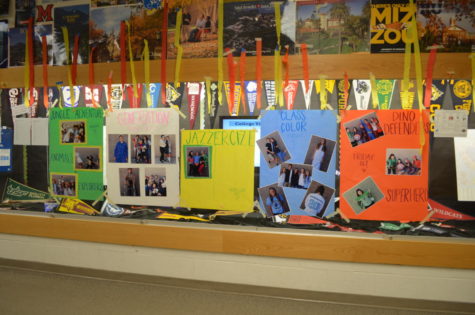 Tuesday: Generation Day
Wednesday: Jurassic Jazzercise
Thursday: Class Color Day
Friday: Dino Defenders Day
Despite the pressure on students for the dance itself, there is also a presence of pressure for the week leading up to the dance for many people.
Like anything, there are two sides to the situation and depends upon each individual. Whether it is tradition or another power play, is up to the student.