Grub Club Donations
World Language Department hoping to combat teen hunger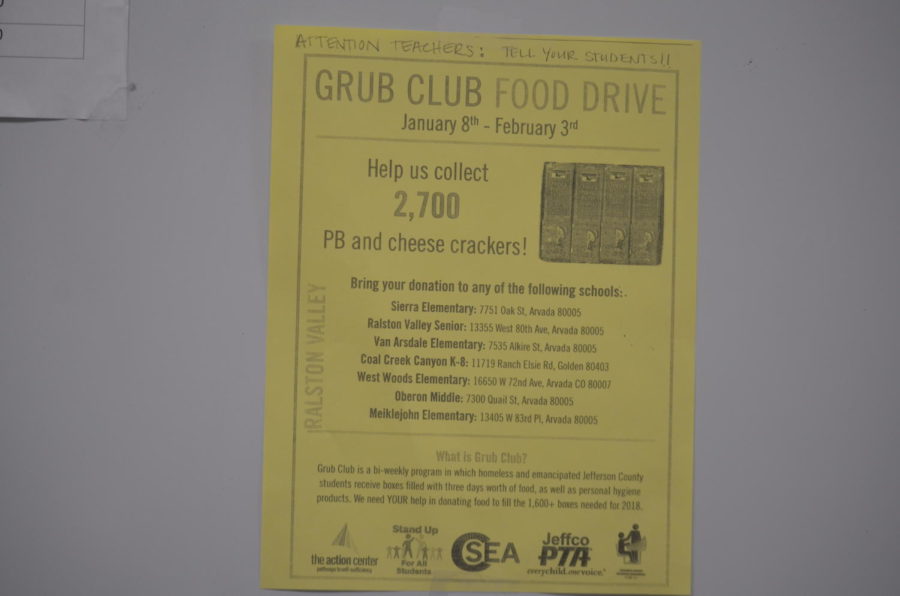 Hunter Burns, Staff Writer
January 19, 2018
Ralston Valley's "Grub Club" is having a donation week that will through Feb 2.
Hosted by the World Language department, students are encouraged to bring in cheese and peanut butter crackers throughout this week in order to combat teen hunger throughout our community.
Students can bring in these food items to the main office or to any World Language teacher throughout the week, and can also bring them to a list of schools in Jefferson County as advertised in all science classrooms and throughout the hallways.
Nearly 12 percent of all teenagers in America regularly go without food on a daily basis.
By sponsoring the Grub Club, hopefully Ralston Valley can do its part to bring these numbers down.
Best of luck to the Grub Club and keep bringing in crackers throughout this week to meet our goal!