Up to Date…Wrestling
Colton Frost-Bryant ('19) leads group of RV wrestlers to 4th-place finish at Frederick Invitational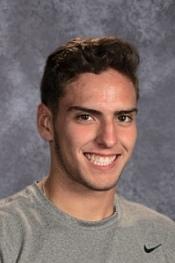 Wrestling has had a great tournament at the Frederick Invitational. The Mustangs finished in fourth place (out of 19 teams). Loveland was the tournament champion.
Here are some of the scores from this past week of Varsity:
Colton Frost-Bryant ('19) took 1st place at 145 pounds.
Collen Bauernschmidt ('18) took 2nd  place at 126 pounds..
Stefano Dardano ('18) took 3rd  place at 170 pounds.
Cole Jesch ('19) took 4th place at 220 pounds.
Deanglo Dardano ('20) took 5th  place at 120 pounds.
Kadin Adams ('20) took 6th place at 160 pounds.
Messiah Sandoval ('20) took 4th place at 220 pounds.
This week, the varsity will wrestle at the John F. Kennedy High School Invitational at 8:00 A.M. on Saturday.