Making Wishes come True
Mustangs set goal at $18,000 for this year's Make-A-Wish kid, Porter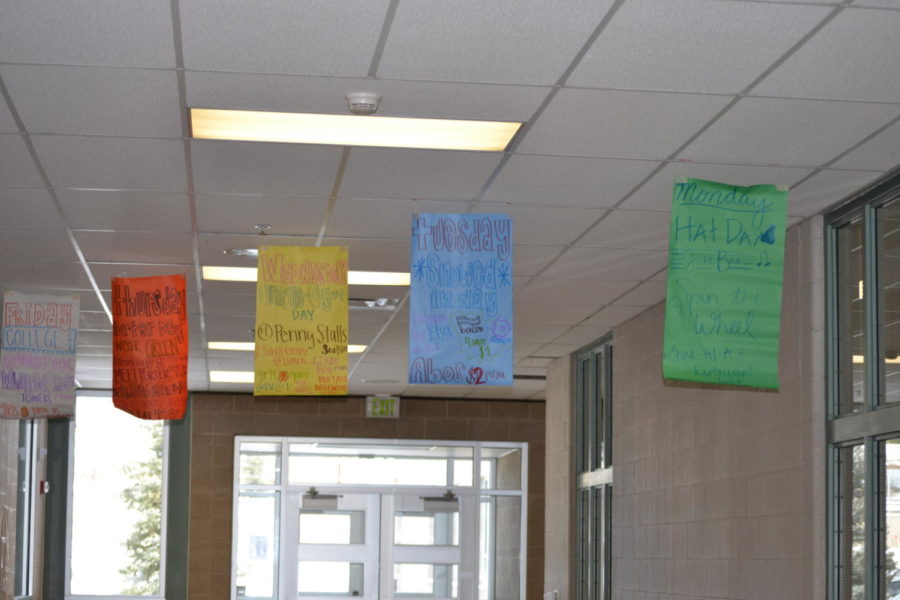 RV Staff Report
January 26, 2018
Making wishes come true is what the spring semester at Ralston Valley has come to be about.
For the past few years, RV, in partnership with the Make-A-Wish Foundation, has adopted a local child to help make a wish come true. And each year, the students at RV have upped the ante in the amount of money the school raises.
This year, RV's Make-A-Wish child is Porter, a two-year-old who is suffering from Leukemia. Porter's simple wish is to have a jungle gym, one that he can use to play with his brother.
"He's a really happy kid despite being so gosh, darn sick," said StuGo representative Marshall Marrs ('18).
Members of RV's student government (StuGo), with the assistance of adviser Mrs. Jenny Braketa, have planned a week of fun, food, games and philanthropy in hopes of raising $18,000 for Porter and the Make-A-Wish Foundation.
"This event is actually the largest single fundraiser (for Make-A-Wish) west of the Mississippi," said Marrs, who noted that Porter loves Macaroni and Cheese.
In reality, the week actually begins today with a variety of in-school and after school events.
During the school day, students can purchase premium parking spots for the duration of Make-A-Wish Week for $25. That money will go directly to StuGo's campaign and will also allow students who pay to enjoy front row parking on the west side of the building throughout next week.
Athletically, the boys and girls basketball team are hosting Lakewood in a doubleheader of action. The girls game pits the top two teams in the 5A Jefferson County League. The Mustang hockey team will also be on the home ice of the APEX with a 6:30 puck drop against Dakota Ridge.
Spirit Days kick off on Monday, Jan. 29. For a $2 donation, students can wear the hat of their choice for the day. On the food front, Chik-Fil-A is donating a portion of their nightly proceeds to RV's Make-A-Wish campaign.
The following day, Tuesday, Jan. 30, is "Snowed-In" Day at RV, and students and staff are encouraged to come to school in their pajamas. Abo's Pizza has teamed up with RV, and its $2 pizza day/night. Again, portions of their profits will be donated to RV.
Wednesday's spirit day, in direct relation to Porter's wish, is "Jungle Gym Day". Students are encouraged to dress up like they're either going to work out at the gym, or as if they're headed on a jungle safari. Third block teachers will be forced to stall the start of class for a portion of time depending on the amount of change that students bring in to class.
The Mustangs girls basketball team hosts Bear Creek on Wednesday night. Buffalo Wild Wings is the place to go prior to the game or afterward to help raise even more money for Make-A-Wish.
Porter will be at RV on Thursday for the annual Make-A-Wish assembly. StuGo is pushing a Green Out for the assembly as Porter's favorite color is green. Upon completion of the assembly, RV students will try to raise $6,000 during Miracle Minute.
"Make-A-Wish has a matchmaking program called 'kids for wish kids'," Marrs said. "They take a profile of the school and match it with a deserving kid in the area."
The week concludes with College Day on Friday, Feb. 2, and the Color Fusion Dance on Saturday night, Feb. 3.