Bring It Back to Home Plate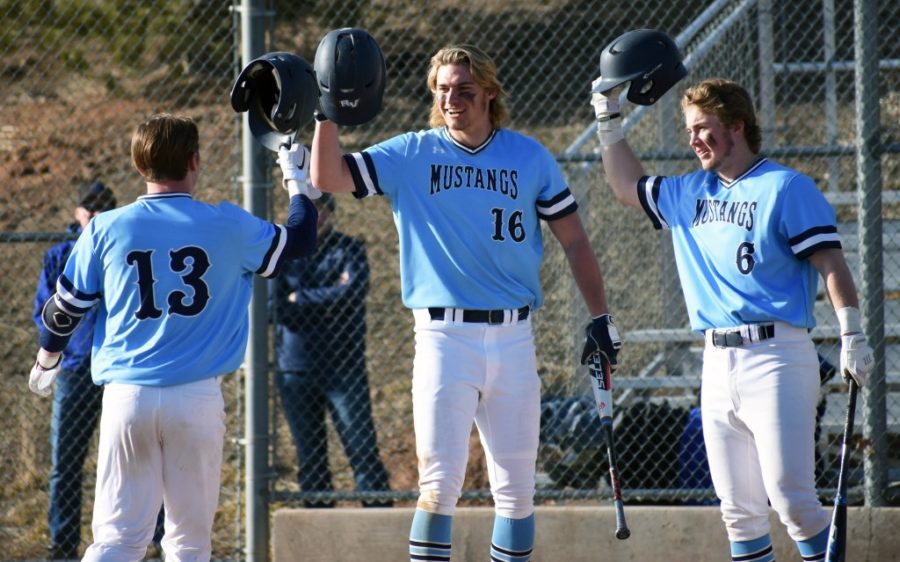 Casey Holtzman, Editor
March 18, 2019
The RV baseball program has had an interesting past few years with turmoils involving coaches, players, and outside influences; causing a stir in our community. With experiences such as these being a huge part of the reputation of the program, how would any individual player attempt to change themselves or the system they participate in? This was the essential question that has guided the current RV 2019 season into play.
Despite challenges that tested the strength and confidence of the players, their love for the game pushed them through some of the turmoil that players like senior AJ Jergensen went through while playing.
"Baseball for me is a chance to go out every day and forget about whatever might be going on in my life," said Jergensen. "I can enjoy myself with people I love being around and coaches who appreciate a passion for the game."
With such an intense appreciation for baseball clear in the minds of the players, it appears far fetched to know that just a few years ago, the program was not focused on the individuality of the players in any sense, but rather on team accomplishments alone. The staff at the time seemed to leave no room for individual growth and prosperity.
"When I first started playing baseball for RV, the program was cancerous," said Junior Billy Wall. "Guys on the team would fight all the time and act like we weren't a family."
How does anybody, let alone an entire team/program, recover from an environment like that? The answer came in the form of head coach Brad Madden who turned the program on its head for the better.
"Hiring coach Madden definitely changed everything about what we were doing," said senior Otto Jones. "He really was able to bring us all together and changed the way we played and got along with each other."
Coach Brad Madden's style of coaching the players makes sure to make them feel important, all while improving the team as a whole is a major reason why he's been such a hit with players and parents alike.
"The culture right now within the RV baseball program is bigger and better than it ever has been before. When I started playing baseball at the varsity level in my sophomore year, things always felt fragile," said Jergensen. "I have complete and utter confidence in the coaching staff we have now and their ability to get the most out of our Squad this year."
A complete turn-around in any person's life is never an easy task to accomplish. It always comes with obstacles to overcome and challenges that test the faith of the individual. Despite these things, the RV baseball team has made quite the turn-around that surely will stick with both current and future players. In the meantime, Jergensen gave some advice to any future players:
"Don't take anything for granted. It feels like just yesterday I was a big-eyed freshman coming into high school sports for the first time. Make the most of every moment."