Is Education the Answer?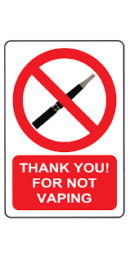 Vaping is the issue of the decade for this generation's teens. Right up there with cell-phone addiction and social anxieties, is vaping, the act of using a vape pen (most common of brands being the Juul), an electronic cigarette in the shape of an oversized, sleek pen that turns nicotine, flavoring, and other substances into vapor that you inhale into your lungs, the first of which was patented in an early 1963 model.
Every generation of teens seems to have their own issue with a particular drug says Barbra Andrews, a Colorado middle-school drama teacher. "Back in the late 60's everybody was trying pot and joints," said Ms. Andrews. "Back in the 50's kids were seeing their parents smoking cigarettes at home and so they were trying cigarettes and bringing them to school."
Ms. Andrews says that vaping is very prevalent, especially in her world, teaching about 157 middle school students every day. So much so that administration has stepped in.
"We've had some training at my school so we know what to look for, how it's hidden in hoodies and sweatshirts, what habits to look for, with bathroom breaks, restroom breaks, kinda sneaky behavior," Ms. Andrews says.
Jimmy Guss is a Campus Supervisor at Ralston Valley High School that mentors security guards at RV and other schools in order to make their respective school environments safer. Mr. Guss has been involved in some of the decision-making in place to keep students from vaping at school, such as chaining open the bathroom doors or participating in routine sweeps of the bathrooms and hallways. But he doesn't think blanket policies are the answer.
"I think the process needs to be awareness," says Mr. Guss. "I think part of it needs to be to let the kids know we don't want it in our school." 
Both Guss and Andrews have mentioned how educating parents and students on the dangers of vaping would help.
"I think it would be more about educating parents because these kids are all still minors… so they still need some guidance and some boundaries and also education," said Ms. Andrews. "I think encouraging parents to not put fear in their kids but educate their kids about the repercussions and what happens to your health with vaping. I'm all for I think communication is really empowering. But I think we need to educate parents on how to have that conversation with their kids."
Mr. Guss is already aware of opportunities for parents and students alike to get educated on this. On Tuesday, October 2nd, a local school resource officer is holding an event for parents and kids to learn about vaping at Arvada West High School.
"Let's hope that as we're getting a word out like that, and that it impacts people," said Guss.