Preparing for Season-D Start-up
By: Katie Resendez                                                                      
High school Season D sports are starting up after the recent push back for safety reasons for the winter sports season. Many sports including girls golf, boys and girls lacrosse, girls soccer, boys swim and dive, girls tennis, track and field, and boys volleyball are preparing for their reunion with the high school sports atmosphere. As well as the athletes, coaches are gearing up for the season and taking precautions to make sure athletes, as well as parents, are safe.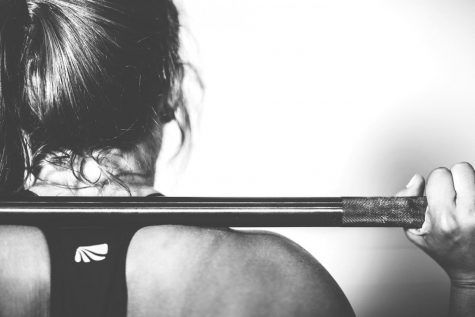 Sophomore Claire VanDeventer, a girls soccer player said, ¨I'm preparing by trying to get in good shape, and by wearing a mask when I am going to the gym, and making sure I don't overwork myself.¨ Many athletes realize it is time to start disciplining their minds and bodies to prepare for their sport. As of now, many athletes are preparing, whether at the gym or their high school track and field. 
Teams have also been taking advantage of this opportunity as the boys' lacrosse team is getting out to do challenges to prepare them for the season. They are as of right now doing their second round of Virtual Wall Ball Challenge that you can see on their Instagram story (@rvboyslacrosse) The Wallball challenge is a challenge amongst the boys on how many complete rebonds you can get with your left, right hand using a lacrosse stick and ball, they have a five-minute time limit and every ten reps you get one point.  Coach Nick Lewis said, ¨We have a talented group of returning players, and the majority of them have been playing together since they were about 8 years old.  Our focus is to provide as much free-play as possible to build on the chemistry they've already established. Lacrosse is the fastest game on two feet. It's a free-flowing game with constant changes, so we are focusing on being the best decision-makers."
In order to perform their preseason sessions and for coaches to get prepared, there are certain precautions that must be taken. Coach Matt Cisneros, one of the varsity track coaches, said, "We will follow all state and local regulations to implement safety training sessions: temperature checks, split training sessions to limit the number of participants, social distancing, mask-wearing, hand and implement sanitizing, etc."
This season is very difficult for most to wrap their heads around the many obstacles, but what is driving them to continue is their love of their sports.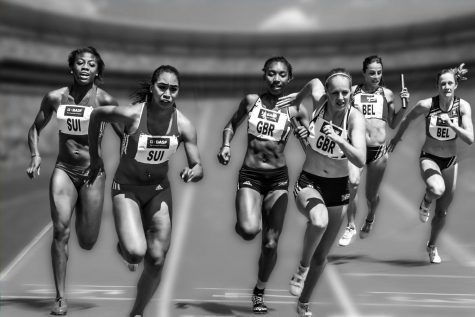 "I like coaching an individual sport that is unique for every single individual," Coach Cisneros said. "Shot put and discus are two events that are not normal to conventional movements (or the perceived way to throw something) and challenge both the coach and athlete to forget what they think they know and to teach and learn the efficient movements to successfully throw a weighted implement far. It challenges the mind more than anything." 
The coaches are helping keep the athletes on track and themselves by using their drive to play as their main source of energy to push them through this tough time. "The short answer is community."Coach Lewis said, ¨The parents, players, school staff, and coaches we have at Ralston Valley are all exemplary. My goal has always been to create a culture and community that we can be proud of on and off the field. I am proud of what we have built, but I know we have so much more room to grow. We have the pieces to be great, now we just have to be consistent in our effort each day so we are peaking at the end of the season."
With this drive to play, many are looking forward to the bright side of things. Coach Cisneros said, "I look forward to competing. Prior to COVID in 2020 we had a successful pre-season and were headed into a great season with many returning athletes. Unfortunately, we never got to compete." When many look back at our time in March 2020, they look at things that were not accomplished, and what they wished they had done. They are wishing they could have done something in the drive to force these players to continue to play and love the sport.