Putting Prom in Place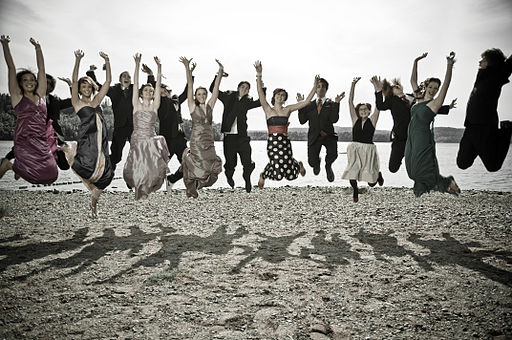 It's getting nearer and nearer to that time of year. High school dances have come and gone throughout the year, from Color Fusion to Homecoming. But none are more formal or more iconic than the Senior Prom dance. 
Prom, shortened from "promenade," is an exclusive dance held by most high schools at the end of the year. It's exclusive in the sense that only Juniors and Seniors are invited, while there are special exceptions. For instance, if a senior asks a sophomore to prom, they may both go, it isn't just reserved for the senior.
Because of its exclusivity, prom is one of the more revered school events, not to mention the pressure it can place on individuals to go to the dance even if they don't have a date or friends to go with. Society, as well as many films can idolize the prom experience, portraying it as the pinnacle of the high school experience in films such as Pretty in Pink, Carrie, Footloose, The Kissing Booth and American Pie.
Prom is one of the main projects that the Ralston Valley student government has to manage. They manage many different types of events, but prom and the week-long fundraiser Make-A-Wish Week are some of their greatest responsibilities. Members of our student government make all the decisions that go into prom. Math teacher Jenny Braketa sponsors the organization, approving the decisions that get made. 
Sophomore Class President Zach Friedman said that his involvement in StuGo means a lot to him on top of his full schedule, consisting of football, basketball, lacrosse, RV's National Honor Society and National Spanish Honor Society. "I am involved in many, many things at Ralston Valley. This gives me a good basis to make decisions and represent the general sophomore class," said Friedman. 
Friedman appreciates StuGo especially because it makes such an impact in the community without being unfair. "One of the greatest parts of student government is the community in the class. No decision is made by a singular student, in an effort to represent the whole student body," said Friedman.
Because StuGo is the main planner of prom, they have to make sure all elements of it work. The biggest challenge that they experience when producing prom is getting the word out and catering to the student body's needs and wants. "In planning this event, we face many challenges in student government such as pleasing a wide variety of students at the dance, as well as advertising and informing the student body of the prom," said Friedman.
Mrs. Braketa had to apply to be the sponsor of StuGo, going in front of a student interview panel to do so. She has been its sponsor for 14 years. One of the most prominent steps she recognizes as the main adult involved in StuGo is finding a venue for the prom. All proms are off-site, unlike other school dances set in the gym or cafeteria. "Our biggest problem is finding a venue that's large enough for our student body; it's hard to find a venue that would fit 800 kids," said Braketa. In the past, they've held prom at Empower Field at Mile High (formerly Mile High Stadium), the Aquarium, Folsom Field, and Infinity Park.
Junior Class President Ella Jones makes those calls to book the venues, usually a year in advance to ensure availability. In fact, they've already booked the prom of 2021. This year's prom will be on April 4th. "It's at the Wings over the Rockies Airplane hanger," said Jones.
Other hurdles StuGo has to surmount includes wise budget-spending (it costs about $25,000 dollars to produce a prom) and assessing the relevance of certain aspects of prom. For instance, photographers are no longer asked to photograph proms. "There's no more photographers at any dance because photography companies have gone out of business for that part of their business…" said Braketa. "…no one was buying them because everyone goes and takes pictures beforehand." When she went to school, everyone would take pictures with a "corny" background and pay a photography company for the photo, but that has proved obsolete.
They don't do gifts anymore either. "They used to give gifts to all the juniors and seniors for prom, which really didn't make sense because you were just paying extra for me to get you something," said Braketa.
But overall, the prom is a rite of passage that juniors and seniors can enjoy, explained Braketa. 
"In many of the previous years, prom has been a big hit at Ralston Valley," said Friedman.